Our Garden Design Service can be tailored to your requirements and budget, with the overall aim of making the best use of your outdoor space.
Initial Meeting
An initial introduction at the client's property to discuss the client's objectives, view the area to be designed and explain the design process to the client.
Detailed Consultation
If the client would like to proceed, a more in-depth meeting takes place to gain a thorough understanding of the client's requirements. A questionnaire is completed by the client to gather all relevant information. This session takes up to an hour and a half. There is a small charge for this consultation (£40).
Following this consultation, a proposal document is produced outlining your requirements along with the quote for the design work (drawings).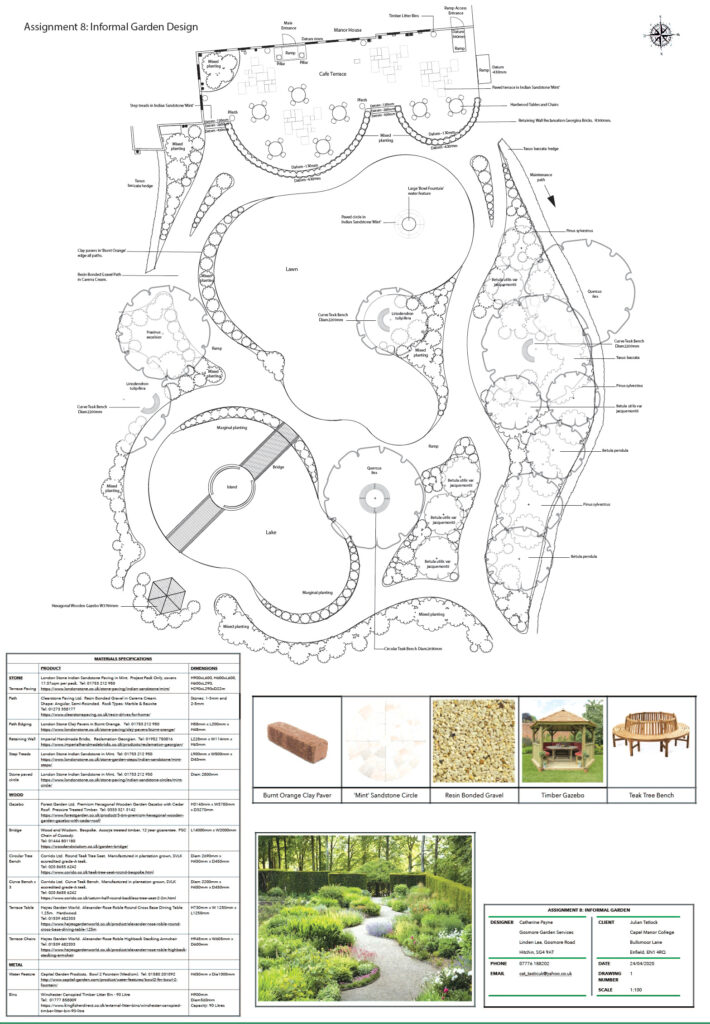 Site Survey
All gardens require a site survey in order for the designer to get to know the site thoroughly. Measurements are taken, garden aspect is noted, existing features are noted, soil samples are taken for analysis of PH and quality and lots of photos are taken for reference. From this survey an accurate, scaled drawing is produced.
Presentation of Proposed Design
An initial design is drawn up and presented to the client, outlining Catherine's ideas for the new garden. This proposal will include; the shape of the borders, hard landscaping, (patios, paths, ponds, decking etc) and type of plants to be used. Any feedback from the client is collected at this stage, ready for final design.
Final Garden Design
The final garden plan is a detailed, scaled drawing showing all the elements of your new garden as well as a comprehensive planting plan detailing every new plant to be used, it's location and quantity.
These plans are drawn to enable the landscaper to create the final garden.
Build
You may prefer to use your own landscaper, or we can recommend a tried and tested landscaping company.