Here's what my clients think of my service.
"Catherine designed our garden for us last year. We had already seen her work as she did a beautiful design for our daughter's garden the previous year.
It was not an easy brief as we already loved our current garden. However, the new garden is even better!  Catherine listened carefully to what we had in mind, plus our likes and dislikes. She produced several different ideas for us to consider, and then went on to produce more detailed drawings. Once we had agreed on a design, she then provided a detailed plan, giving us suggestions on materials and features.
Finally, once everything was decided she produced the full, scaled plans with all the details needed for the landscapers. Once the construction was underway, the landscapers seemed to have no problems following the plans.
We are now delighted with our new look garden, and look forward to spending lots of time in it."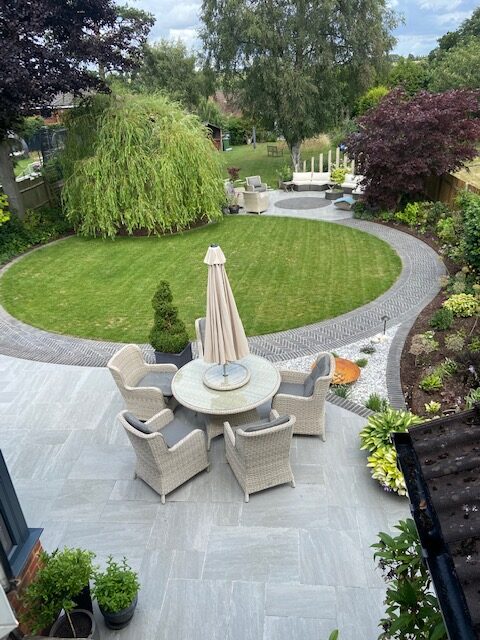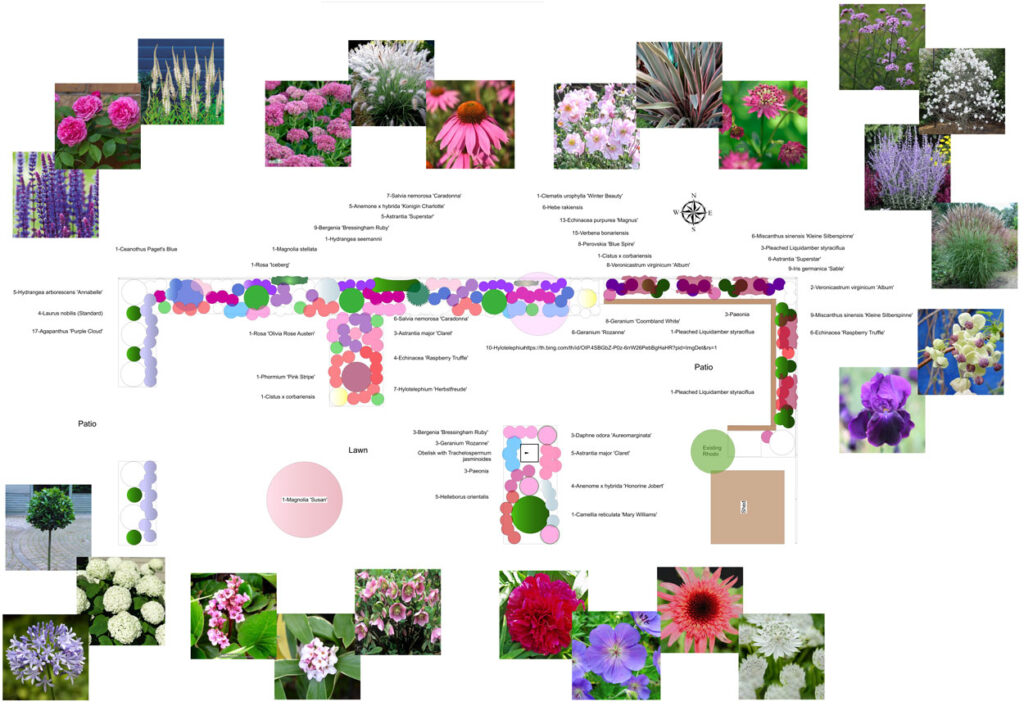 "I asked Catherine to redesign my large back garden in 2022. I wanted something quite English in style. I had a very basic plan in mind – I knew the colours I liked and some of the types of plants I wanted, as well as some of the other elements like a path and a water feature. I had had a previous bad experience with my garden, but I knew from experience that Catherine has high standards – I knew she would deliver something wonderful without cutting corners. Catherine didn't disappoint.
We're so happy with what she designed and delivered. I love looking out of my window now. Her work is of such a great standard and she is honest, collaborative, and down to earth. And she understands the word budget. I never felt pushed to spend more than I could afford– in fact, Catherine helped me think of ways to save money. I felt in very safe hands the entire time we worked together and I wouldn't hesitate to recommend her."
Fiona Gregory, Esher, Surrey
"Catherine has been really professional and supportive from start to end, creating a beautiful design that I'm delighted with. Catherine listened to what I like and was happy to use books and Pinterest to customise and confirm a design that was unique to me. The drawing received at the end of the process is invaluable, with dimensions and materials that are easy to understand. Overall this has been a great experience. I've loved seeing the design come to life and I'd highly recommend Catherine to anyone who needs some help designing a new garden."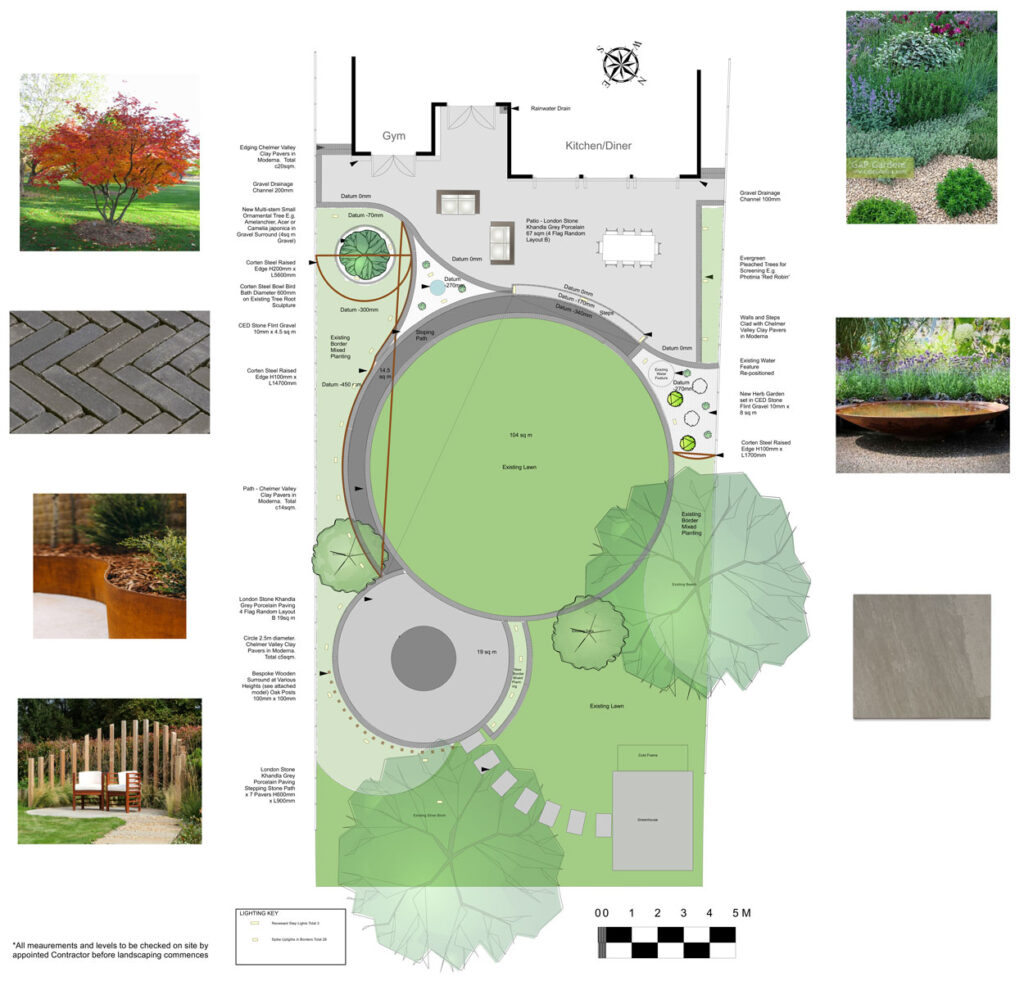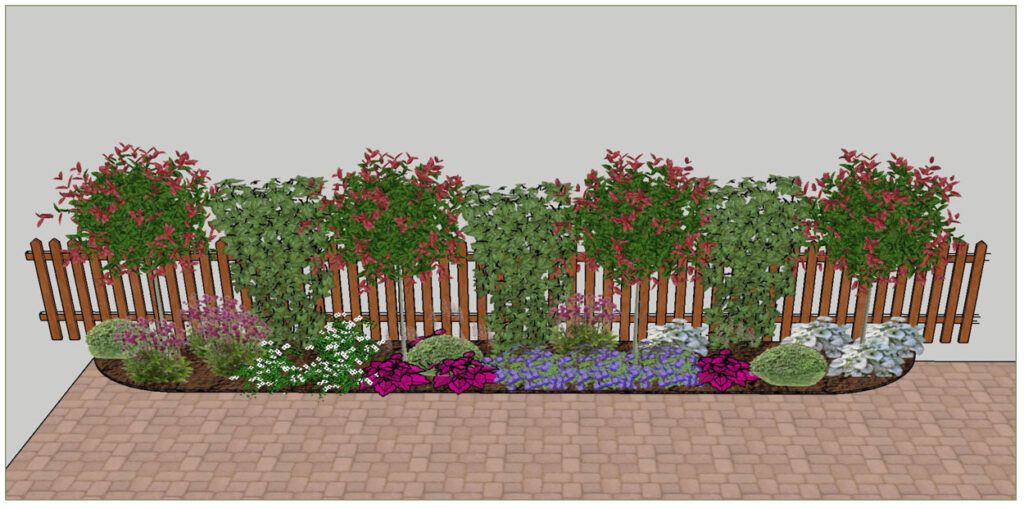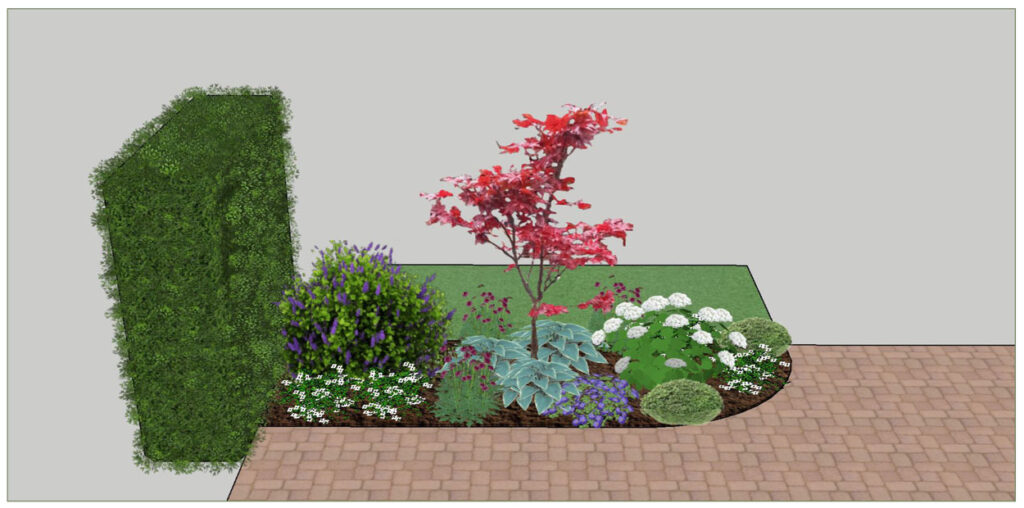 "I really enjoyed working with Catherine. Our front garden felt like a car park and I really wanted some clever planting to soften it. Catherine really listened to us, understood what look we wanted, and worked with us to create two low-maintenance flower beds that look stunning! By using height instead of width, we have much more plants and colour than I thought possible and the whole curb appeal of the house has improved dramatically."
"Catherine has been really professional and supportive from start to end, creating a beautiful design that I'm delighted with. Catherine listened to what I like and was happy to use books and Pinterest to customise and confirm a design that was unique to me. The drawing received at the end of the process is invaluable, with dimensions and materials that are easy to understand. Overall this has been a great experience. I've loved seeing the design come to life and I'd highly recommend Catherine to anyone who needs some help designing a new garden."
Graham Armstrong, Armstrong Landscapes, Harpenden